Voting Information Made Easy
A small web app built with Angular and a nosql database to provide voters with a super-easy experience to access relevant voting information, like dates and locations, as well as type of voting -- city, county, country, primary, presidential.
Setup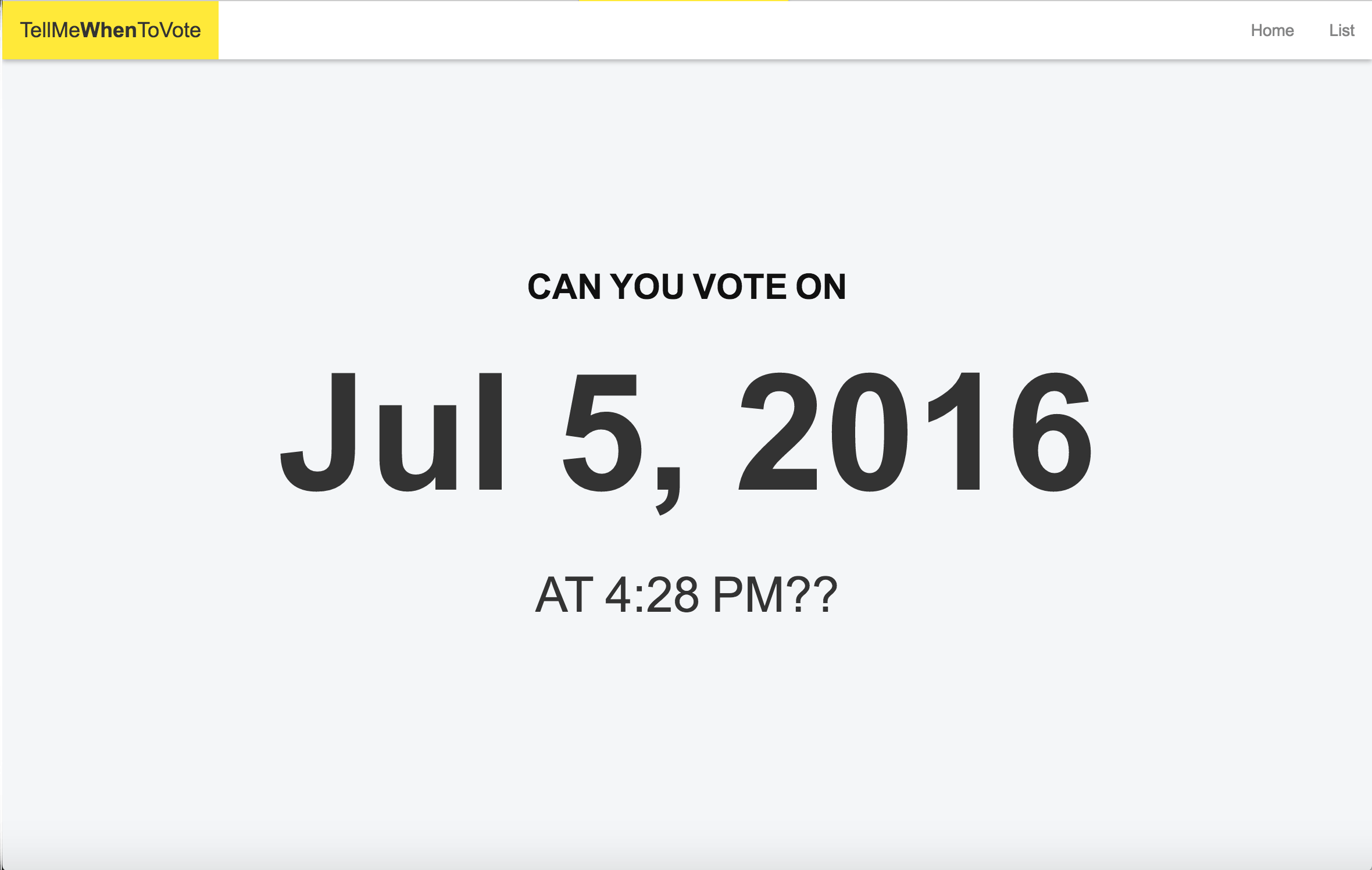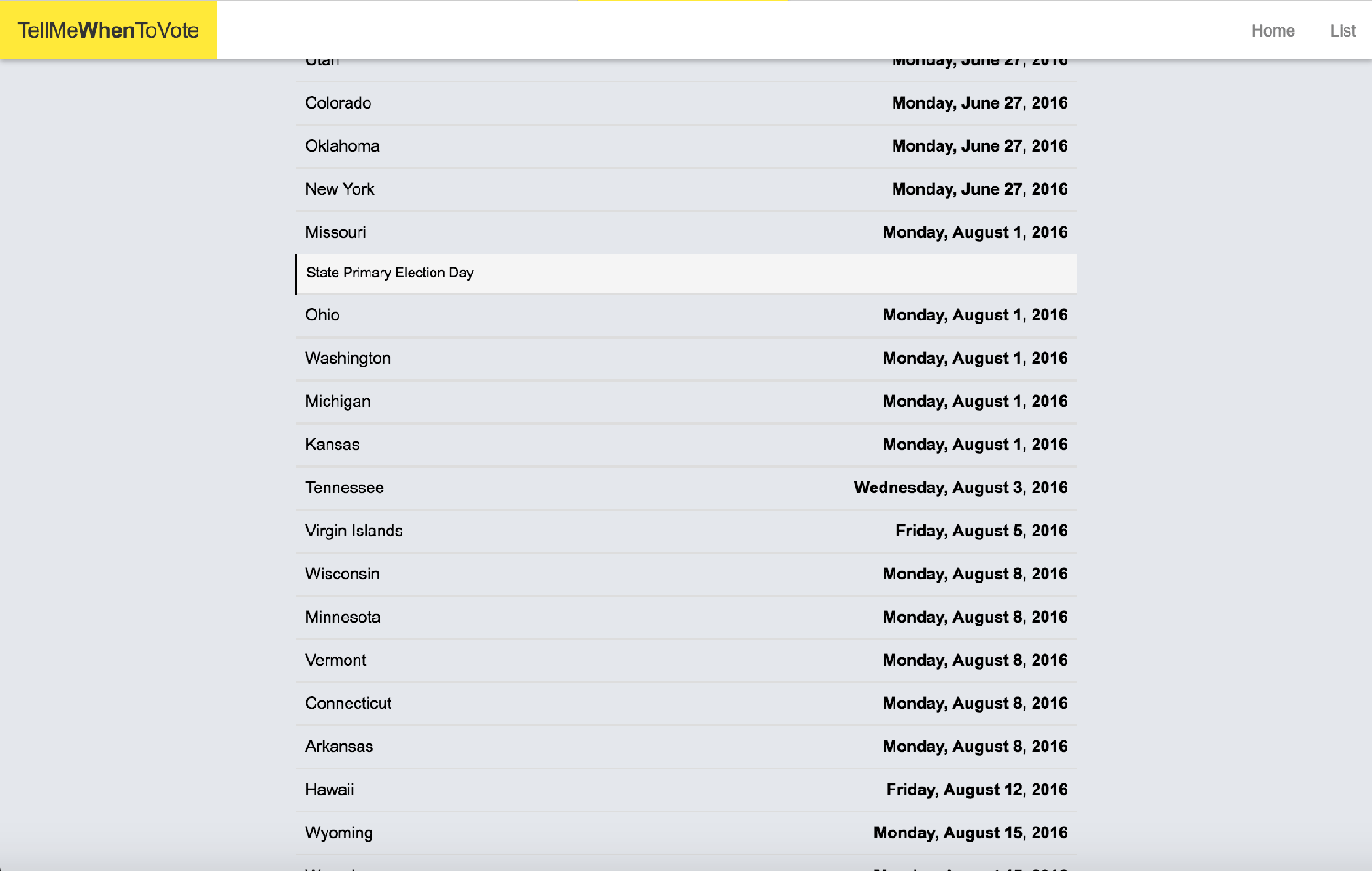 When Do I Need to Vote?
Voting in America is a disjointed undertaking, with many people excluded simply due to lack of information sharing. Each precinct, in each county, in each state is responsible for its own planning and marketing. Each precinct keeps a separate list of voting locations, the state chooses primary days, the county adds measures and referendums to ballots. This results in hundreds of separate sources of information collected at the national level, often hidden from voters in poorly designed websites. To get an exact date, relevant to you, or the location of a polling place requires patience and the ability to parse data sets that reek of bureaucracy. What if I could ask "When do I vote?" and with the context of your location, you could be presented with the exact date? By collecting all of this information, I hope to create an updated source of information that circumvents the staid practices that exist today.