Personalization, Voice, Scale
Working with Google's retail industry team to build an experience for their larger presence at the National Retail Federation's 2020 show in New York City, we prototyped and built a series of four interactive demos telling partner stories for Ulta Beauty, Discount Tire, Kohl's, and Carrefour.
Carrefour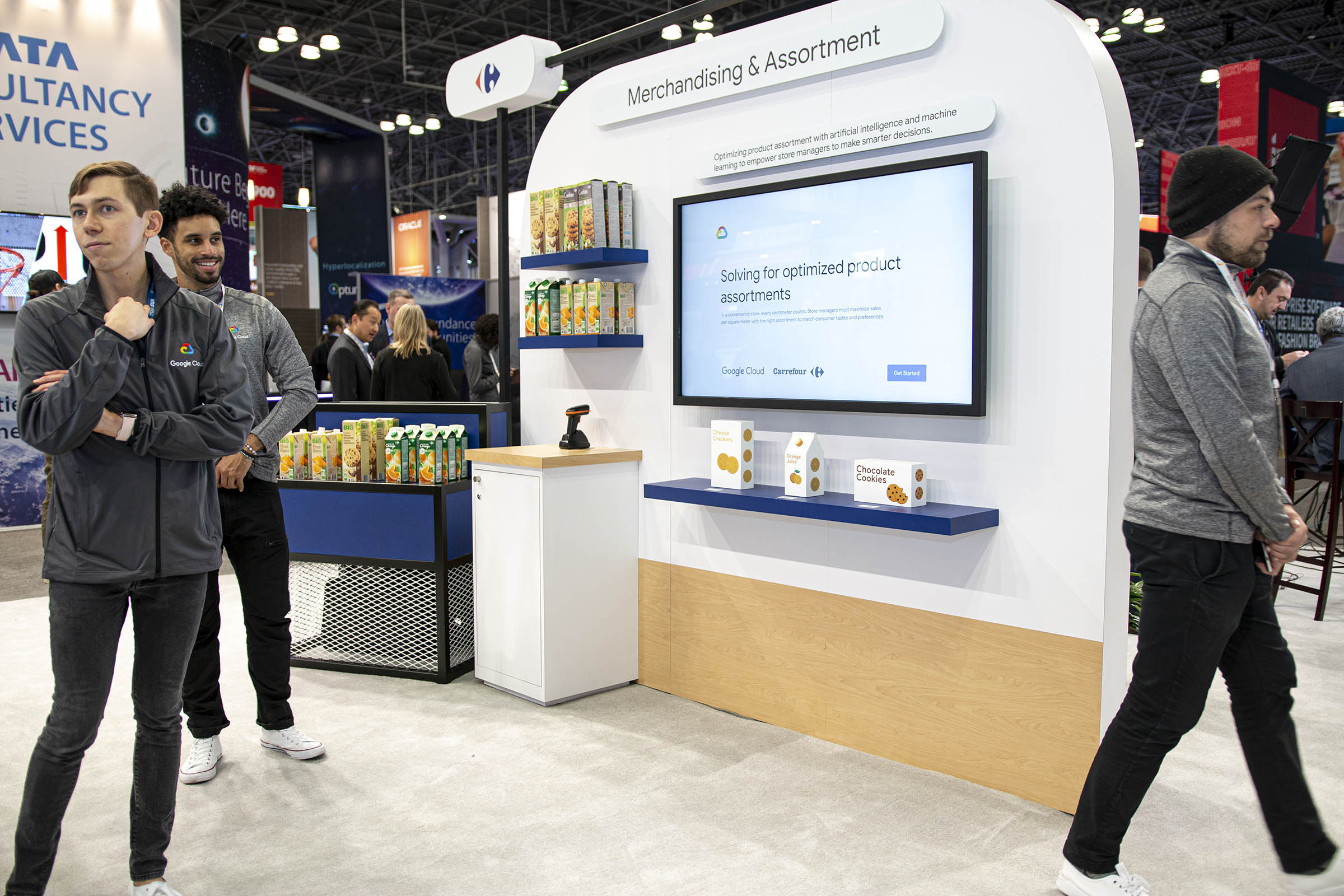 For Carrefour, we built a linear narrative telling a story about dynamic stocking recommendations and the underlying technology. Using barcode scanners and cute products, users interacted to move the story along.
Ulta Beauty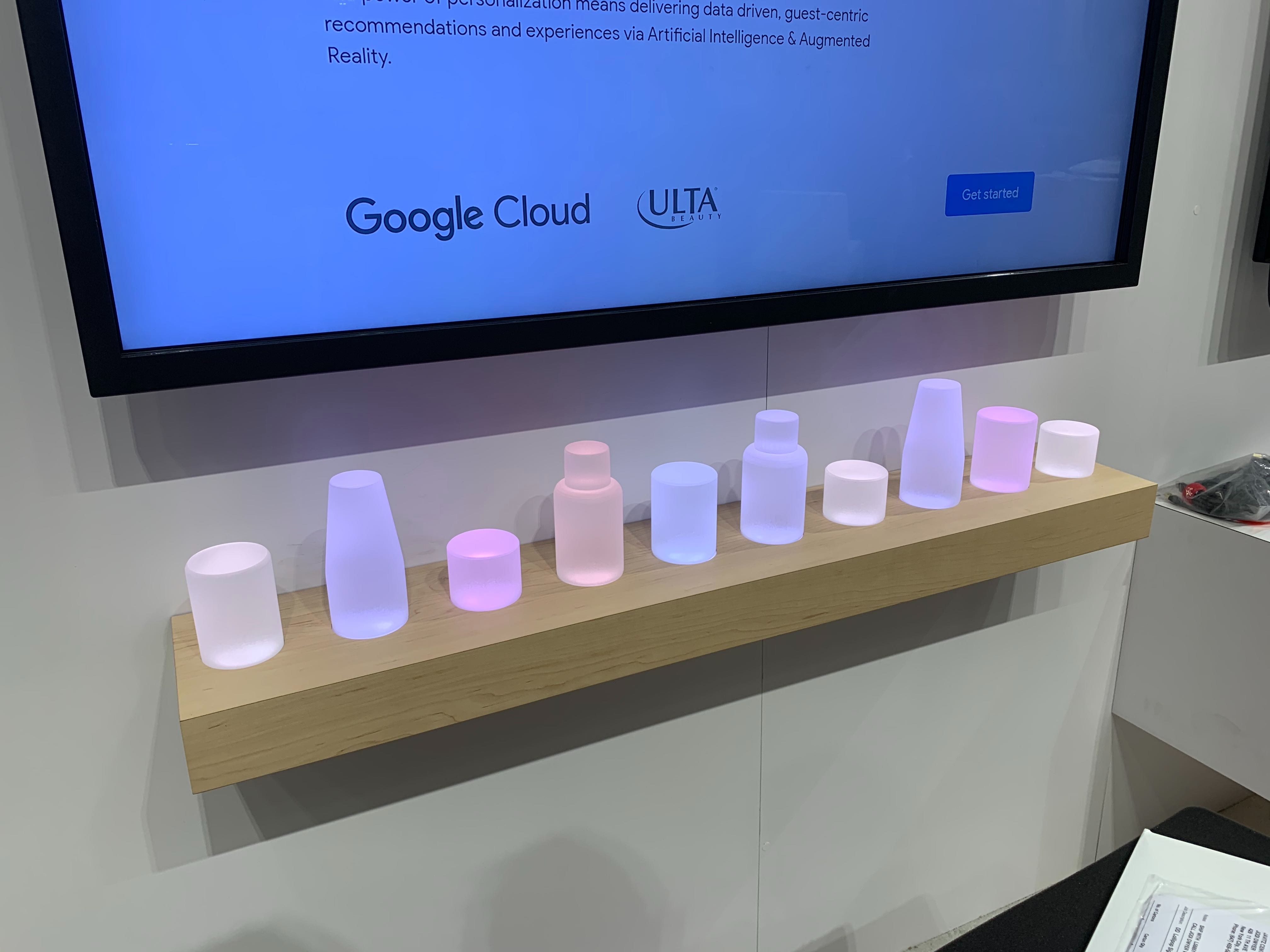 Ulta wanted to highlight their Virtual Beauty Advisor, and the system they've built to customize products for different users. Using an interactive quiz and a small sculpture of bottom-lit acrylic bottles, users narrowed down the things they were looking for and received a set of real product recommendations.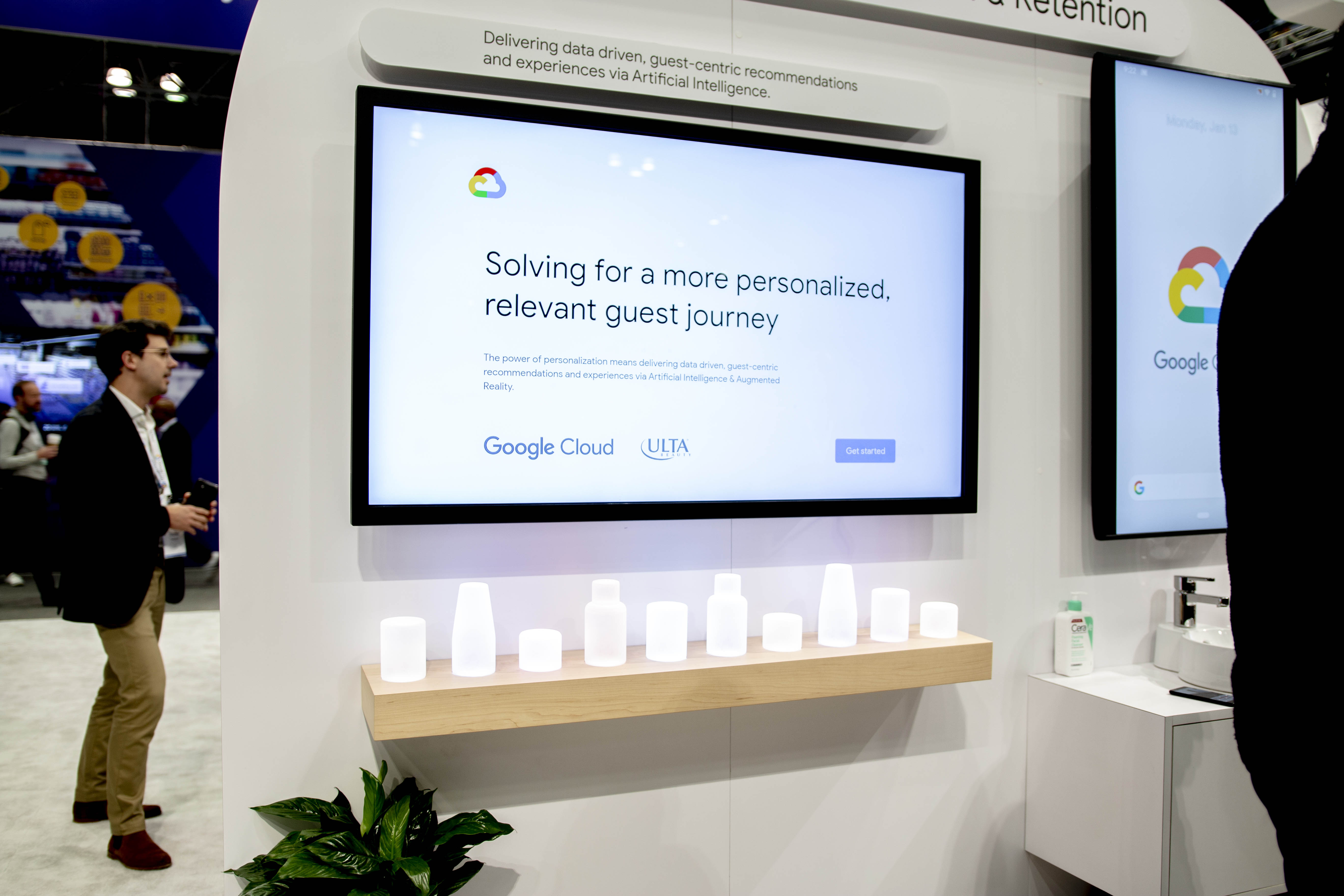 Discount Tire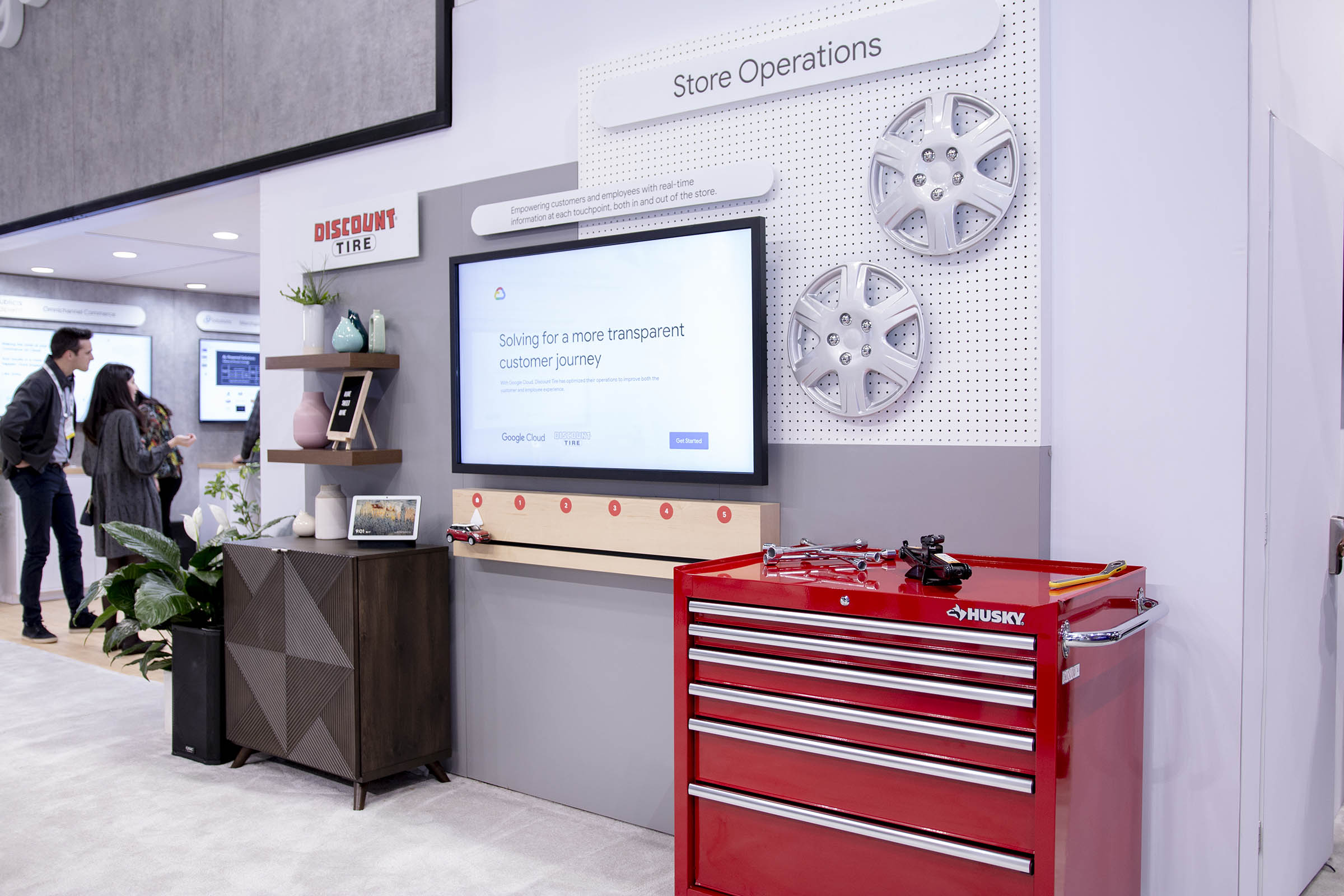 Discount Tire used a physical slider to progress through various screens, with a custom Google Assistant app that could control different content. The system used Dialogflow, the Maps and Places APIs, and an AppEngine instance to listen for steps in the conversation and emit websocket events to change content on the front end.